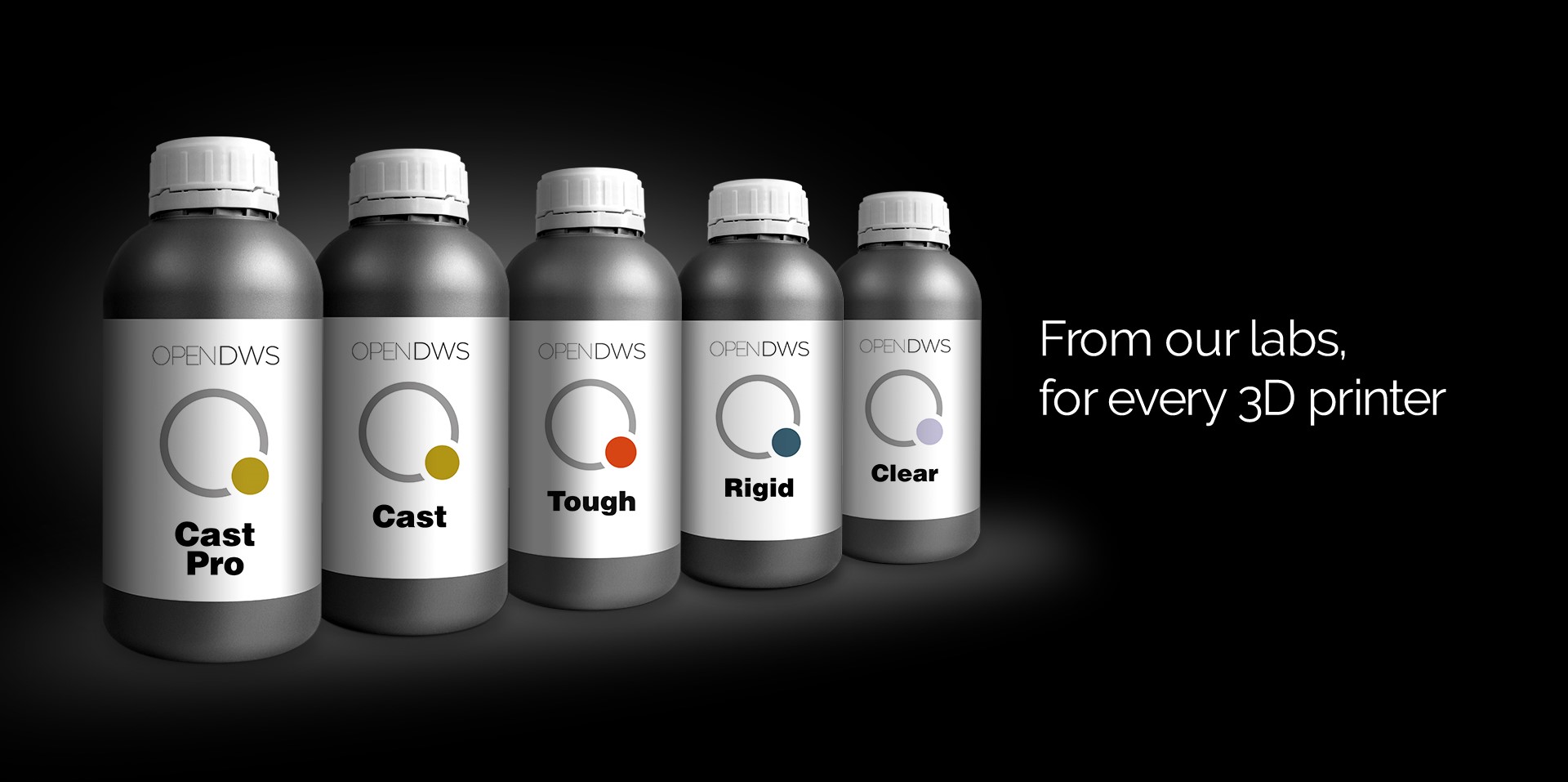 THE LEGENDARY QUALITY OF DWS 3D PRINTING MATERIALS IS NOW AVAILABLE TO EVERYONE. DWS PRESENTS OPENDWS, THE LINE OF RESINS THAT CAN BE USED ON 3D PRINTERS MADE BY ANY MANUFACTURER, EITHER WITH SLA OR DLP TECHNOLOGY.
3D Printing Systems
at the highest definition
DWS is an Italian company that since 2007 designs and produces 3D printers for rapid manufacturing and prototyping, materials for 3D printing and related printing software, all distributed in over 60 Countries. Quality and continuous innovation are the distinguishing features of the company, which has filed more than 250 industrial, technological and design patents.
The material research in the DWS labs
DWS has developed a range of resins that is in continuous expansion. It currently includes 80 different products to be used with its own printers dedicated to the industrial, jewelry and dental sectors.
It is the most complete range of materials in the world, some of them available exclusively from DWS, and it includes also certified biocompatible materials.
Subscribe to our newsletter to stay updated on product news.
DWS srl
Via della Meccanica, 21
36016 Thiene (VI) – Italy
TEL +39 0445 810810
info@dwssystems.com
---
© 2020 DWS – VAT. IT 03424670242 – REA VI 324604